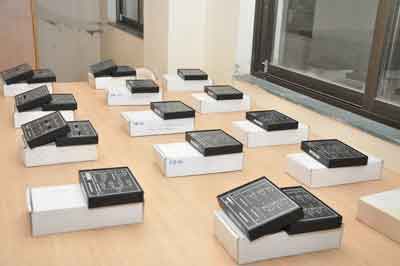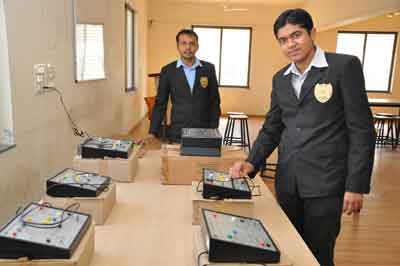 About Diploma Electronics & Communication Engineering
To foster harmony throughout the engineering profession and to provide an in-depth knowledge and demonstrations related to the core area of electronics and communication engineering that will facilitate the students to acquire good job opportunities in the industries. To equip our student community with strong ethical and professional responsibility that would help them to face the challenges of the working atmosphere
HOD Message
---
Vision

To be recognized by the society at large as an excellent department, offering quality higher education in the Electronics and Communication Engineering field with research focus catering to the needs of the public and being in tune with the advancing technological revolution and changing cultural challenges

---
Mission
Establish a unique learning environment to enable the students to face the challenges of the Electronics and Communication Engineering field.




Promote the establishment of centers of excellence in niche technology areas to nurture the spirit of innovation and creativity among faculty and students.




Provide ethical and value based education by promoting activities addressing the societal needs.




Enable students to develop skills to solve complex technological problems of current times and also provide a framework for promoting collaborative and multidisciplinary activities.
---
FPGA boards & development tools for system design - Xilinx & Altera

Matlab

DSP Code development tools and development kits from TI & AD

ARM based code development tools
RF

and Optic Design Hardware / Software: ADS,

HFSS

, CST Microwave Studio,

OPTSIM

,

FSO

Link,

SDR

tools
Wireless Sensor Network Professional Kits, Sensors and

Qualnet

Software
Test & measurement facilities for Digital, Analog,

RF

and Fiber Optics, Vector Network Analyzer, Spectrum Analyzer, Digital Logic Analyzer
---
Laboratories
MICRO CONTROLLER LABORATORY WITH DEVELOPMENT KIT

MICROPROCESSOR LAB WITH SIMULATOR AND KIT

ANTENNA LABORATORY WITH DEMONSTRATION KIT

TELEVISION LABORATORY WITH KIT

MICROWAVE BATCH KIT

MOBILE COMMUNICATION LAB WITH DYNA LOG KIT

INDUSTRIAL ELECTRONICS LAB WITH INDUSTRIAL COMPONENT TESTING AND USER KIT

NETWORK LAB WITH SERVER

DIGITAL ELECTRONICS LAB WITH ALL BASIC DIGITAL KITS

COMMUNICATION LAB WITH ANALOG AND DIGITAL COMMUNICATION KIT