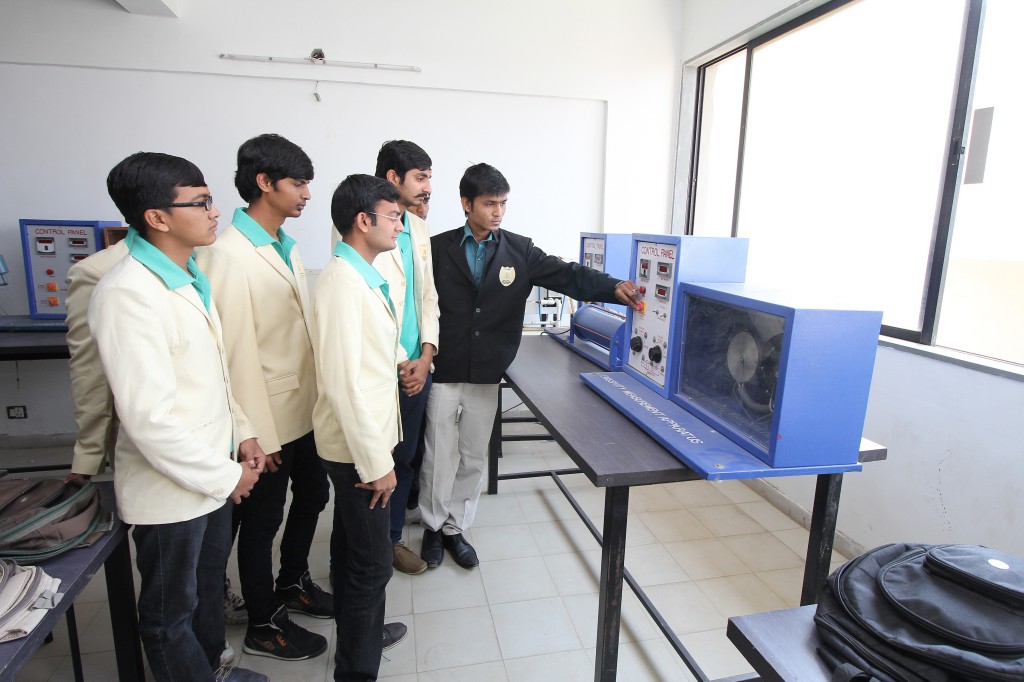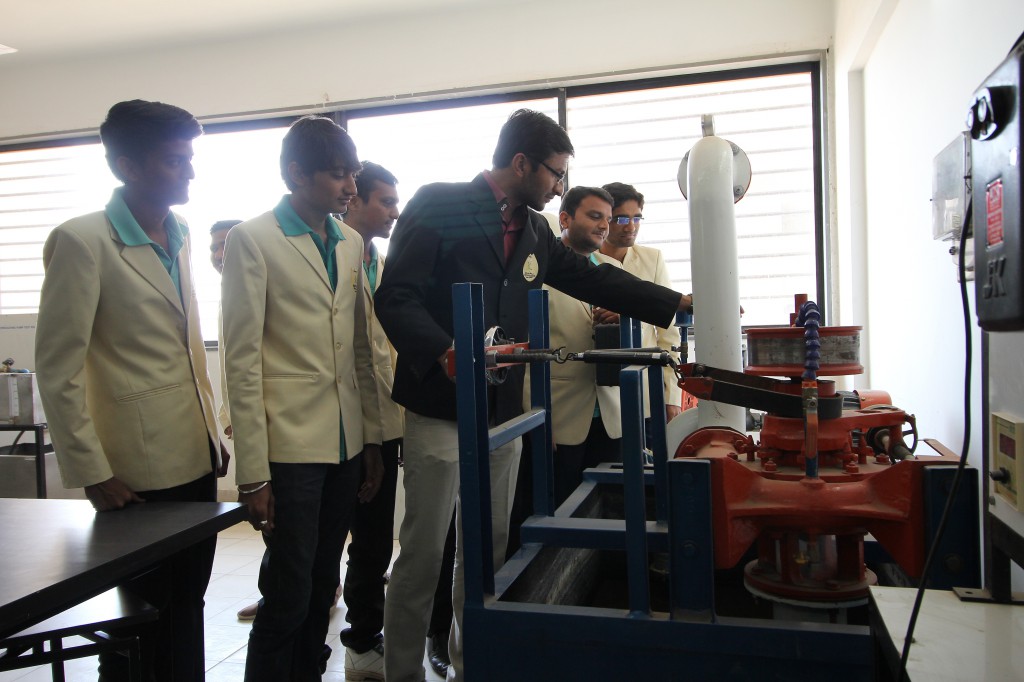 About Degree Mechanical Engineering
Sanjaybhai Rajguru College of engineering (SRCOE) campus was established in 2009 and Department of Mechanical Engineering is a part of the Institute. Mechanical engineering is an engineering discipline that involves application of principles of analysis, design, manufacturing and maintenance.

An Evergreen Branch of Engineering. It requires little introduction. The Students of Mechanical Engineering acquire skills in the fields of Design, Production and Management, Thermal Engineering with Advanced electives in subjects like CAD/CAM. Internal Combustion Engines, Refrigeration and Air Conditioning etc. They are exposed to the real life skill sets required through workshop exercises. Industrial training and project work where all their knowledge and skills gained are put to fruitful use.The department came into existence in 2009 and now has an intake of 180 students. The department has well equipped laboratories and experienced and dedicated faculty.

---
HOD Message
The department has the most modern infrastructure to undertake high-end teaching, research and developmental activities in its various laboratories, besides highly experienced faculty. The under-graduate program you have joined provides you an excellent opportunity to learn fundamentals of mechanical engineering and undertake a high quality basic as well as applied research in various domains of mechanical engineering
-Prof. Bhavesh Babar
---
Vision

"The Mechanical Engineering Depart-ment strives to be recognized globally for out-standing education and research leading to well-qualified engineers, who are innovative, entrepreneurial and successful in advanced fields of engineering and research"
---
Mission
Imparting quality education to the students and enhancing their skills to make them glob-ally competitive mechanical engineers. Also
Maintaining vital, state-of-the-art research facilities to provide its students and faculty with opportunities to create, interpret, apply and disseminate knowledge.
---
Facilities
ADVANCED Workstations Connected in LAN & WI-FI Network

Multimedia Classrooms

24 Hours Internet Access

E- Learning& E- Support

Live Project Training

Interconnected Laboratories Through Linux

& Windows Servers

Computer Labs Equipped with Xeon & Dual-Core Processors

---
Laboratories
Fluid Power Engineering LAB

Automobile

LAB

Fluid Mechanics

LAB

Metallurgy

LAB

Heat and Mass Transfer

LAB

Dynamic of Machinery

LAB

Advance Database(Oracle) LAB

Workshop

Elements of Mechanical Engineering

LAB

Mechanical Measurement & Metrology LAB